From 27/09/2019 at 12:00 am to 27/09/2019 at 8:00 pm
(ended)
World Wild Webs: Our Interconnected Planet
The Museum is opening up for European Researchers' Night for a free family event!
Working in partnership with the Natural History Museum London, Vivacity are bringing world class scientists and incredible local environmental organisations to the Museum, whose work, right on our doorstep, is contributing to taking action on climate change.
Come along to quiz scientists fresh back from their far-off field studies, pledge to make small changes to your diet to hugely reduce carbon emissions, enter amazing wildlife habitats via virtual reality, make eco cookies, get hands on with rare lepidoptera specimens… and feast on FREE themed food and drink in the eco cafe.
PECT are also giving away trees!
Find out more by visiting the event:
https://vivacity.org/whatson/heritage/european-research-night/?fbclid=IwAR0MQF8usb9GevcL7xA87MipTm3nRCuXD2iScqzNz-n_8TVWB5bEsuuP730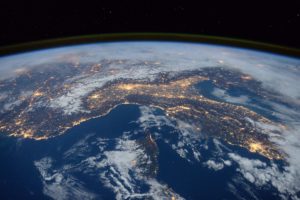 Organised by PECT
Location:
Peterborough, England, United Kingdom
Stats:
Number of people committed:0
Number of beneficiaries:0
Number of commitments:0
Total of potential CO₂ gains:0.eq CO₂
Total of measured CO₂ gains:0.eq CO₂
Total of potential € gains:0 €
Total of measured € gains:0 €
Total of potential £ gains:£ 0
Total of measured £ gains:£ 0