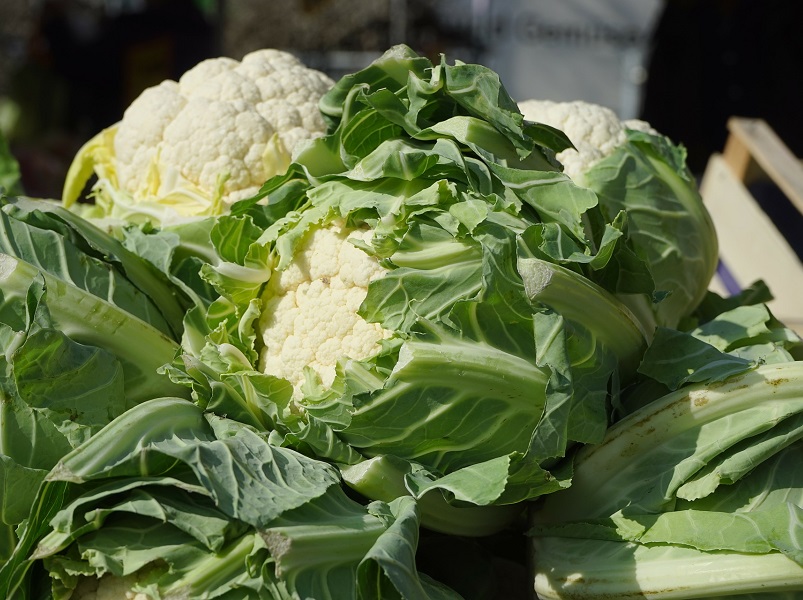 Ingredients
450g of cauliflower
2 tsp extra virgin olive oil
3 cloves garlic
330ml (1 1/4 cups) water
10g (or 1/4 cup) nutritional yeast or 1 tsp of mustard powder
1 tsp salt
1 tbsp lemon juice
Préparation
Think you can't live without cheese? Think again! If you love cauliflower cheese then you'll love this tasty cheese-free sauce.
Preheat the oven to 200ºC
Cut the cauliflower into florets put them into a large baking tray, along with the garlic cloves.
Toss the cauliflower and garlic in the olive oil and arrange them into a single layer.
Roast for about 30 minutes, until they are tender enough to put a fork through.
Transfer the roasted cauliflower and garlic into a blender and add the water, salt, lemon juice and nutritional yeast. Blend until very smooth.
Taste, and add more seasoning if necessary. You can also add a little more water if it needs thinning down further.
Serve warm over your favourite vegetables, macaroni, nachos or even baked fries!
Publication date: 18 April 2019
This recipe is proposed for the commitment(s):