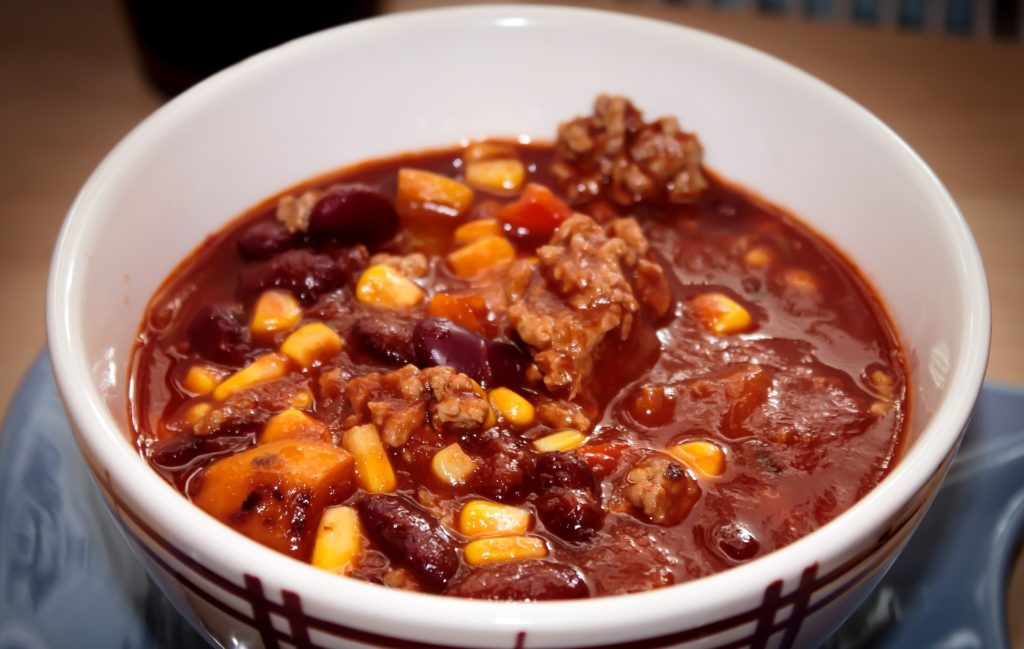 Ingredients
250g of British beef mince
1 large white onion
4 cloves of garlic
1 red pepper
1 red chilli
1 medium courgette
1 small bunch of fresh coriander
1 tin of kidney beans
1 tin of tomatoes
1 tablespoon tomato puree
1 tablespoon ground cumin
1 teaspoon chilli powder
1 tablespoon smoked paprika
1 teaspoon cinnamon
1 teaspoon dark cocoa powder or 3 squares of dark chocolate
Salt and pepper
Préparation
A hearty dish with half the meat. Serve with rice and a dollop of sour cream
Cook off the mincemeat in a frying pan (no need to add extra oil) once cooked place in a bowl and set aside.
Finely chop the onion, garlic, chilli, courgette and red pepper.
In the same frying pan used for the meat add 1tbsp of olive oil and slowly cook the vegetables.
Once the vegetables have softened add all the spices and let it cook for a further 5 minutes.
Add the tomato puree and cook for a further 3 minutes then add the tin of tomatoes.
Add 200ml of cold water.
Add the chocolate and season to taste.
Cook for at least 1 hour.
Publication date: 2 April 2019
This recipe is proposed for the commitment(s):
Chop your meat portions in half