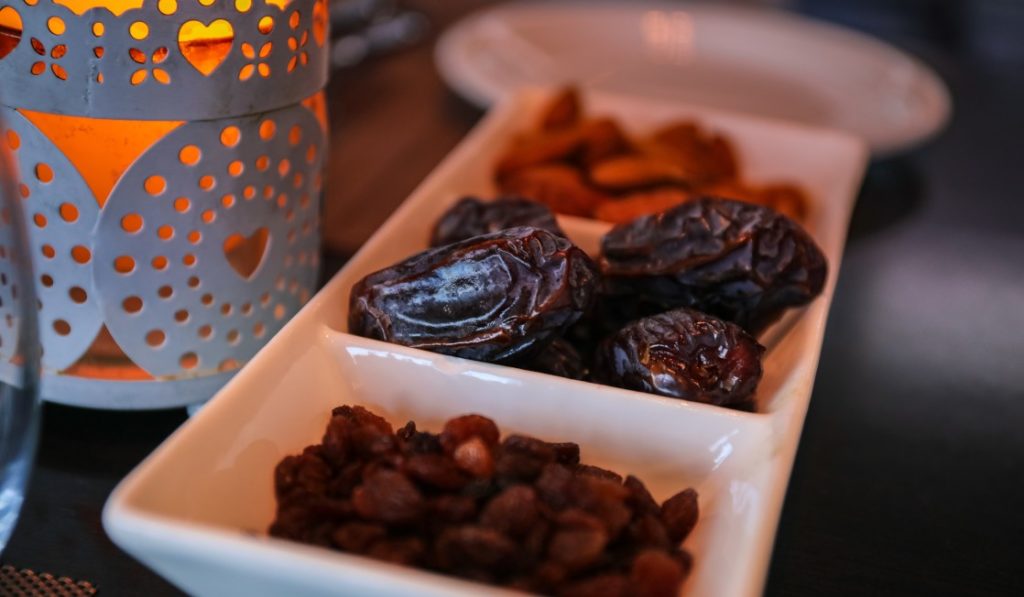 Ingredients
12 Medjool dates
12 whole blanched almonds
175g dark chocolate
½ tsp ground cinnamon
1 tbsp. crushed almonds, hazelnuts or pistachios
Préparation
Looking for Christmas party food that everyone will devour?
Try our easy Christmas canapés recipes and Christmas nibbles for the best Christmas party food.
Medjool dates on their own are a deliciously healthy natural fudge but add a layer of rich dark chocolate for the perfect healthy chocolate sweet.
Chocolate covered stuffed dates is your next dessert to always have on hand.
METHOD
Make a slit in each date and remove the pit. Place a whole almond in each date and place on a baking tray lined with greaseproof paper.
Place the chocolate and ground cinnamon in a heatproof bowl and place over a pan of simmering water. Once the chocolate has melted remove from the pan and set to one side.
Dip each date in the chocolate, place on the greaseproof paper and sprinkle with a little of the crushed nuts. Continue the process for all of the dates and enjoy.
Publication date: 29 November 2019
This recipe is proposed for the commitment(s):