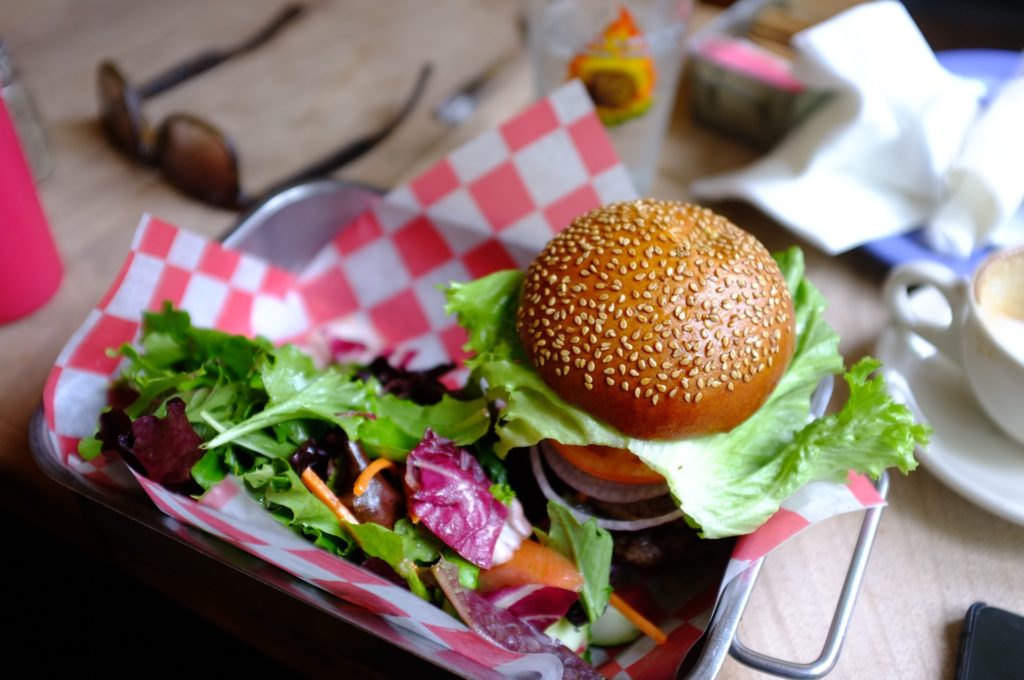 Ingredients
1kg quinoa
2kg potatoes
2kg beetroots
1 bunch of dill
2 chillies
2tbsp ground ginger
2tbsp Chinese five spice
Salt and pepper to taste
Préparation
This tasty vegetarian burger will not only feed all your friends and family, but you can also freeze part of your batch for another day too!
Start by cooking the quinoa. Place in a large saucepan with double the volume of water. Bring to the boil and then reduce the heat to a simmer. Stirring occasionally while cooking until the water has nearly all absorbed. Cover the pan with a plate and leave to steam for 10 minutes.
Put the potatoes in a pan of water and bring to the boil. Reduce the heat and cook until tender. Strain and mash.
Peel and grate the beetroot.
Finely dice the chilli.
Finely chop the dill.
Add the beetroot to the quinoa, along with the potatoes and all of the other ingredients and mix well.
Line three baking trays and lightly grease.
Form the mix into burgers.
Squirt with a little olive oil and then cook at 180cc for 20 minutes.
Turn the burgers and cook for another 15 minutes.
We love serving the burgers in a homemade focaccia bun with mayo, fermented chilli sauce and gherkins.
Publication date: 18 August 2019
This recipe is proposed for the commitment(s):
Choose local, seasonal and organic vegetables
Introduce vegetarian meals
Have dairy-free days