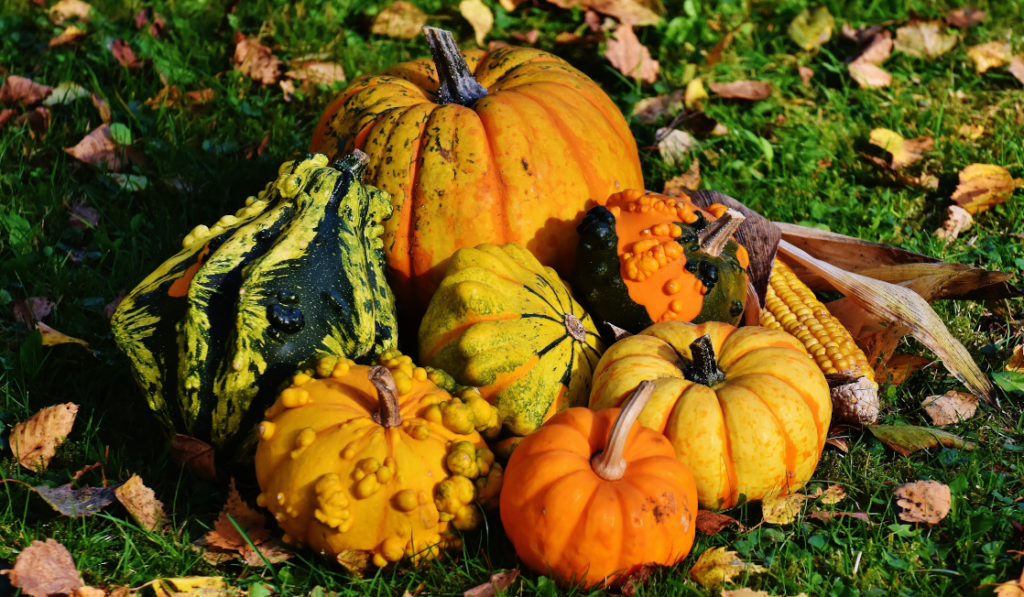 Ingredients
3 stems of rainbow chard
¼ of a whole pumpkin (leftovers work great)
1/2 large white onion
1 large vine tomato
1 celery stick
2 garlic cloves
1/2 tin of cannellini beans
3 shallots
1 bay leaf
1 tbsp tomato puree
1 tsp fresh rosemary
4 sage leaves
500ml water
1 tbsp olive oil
Sea salt and pepper
Préparation
Pumpkin is a delicious and seasonal treat that can boost your health in more ways than one.
Make use of your leftover pumpkin, and cook up a storm with our pumpkin, rainbow chard & white bean stew recipe.
Method
Begin by preparing all of the vegetables for the stew. Peel and finely dice the onion and garlic, roughly chop the celery, peel and cut the shallots in half, roughly chop the chard and peel and deseed the pumpkin and cut into a 1cm dice.
Heat the olive oil in a large saucepan on a medium/low heat. Add the diced onions, followed by the shallots and celery and gently sweat for a couple of minutes.
Add the herbs and garlic and continue to cook for another minute.
Add the pumpkin, chopped tomato, tomato puree, mix well and add the water.
Continue to cook for 20 minutes on a low simmer before adding the chopped chard and beans.
Continue to cook until the chard has wilted.
Enjoy the stew with some bread and a spoon of pesto.
Publication date: 8 October 2019
This recipe is proposed for the commitment(s):
Choose local, seasonal and organic vegetables
Don't waste bread
Introduce vegetarian meals
Make your own meals
Reduce your food waste