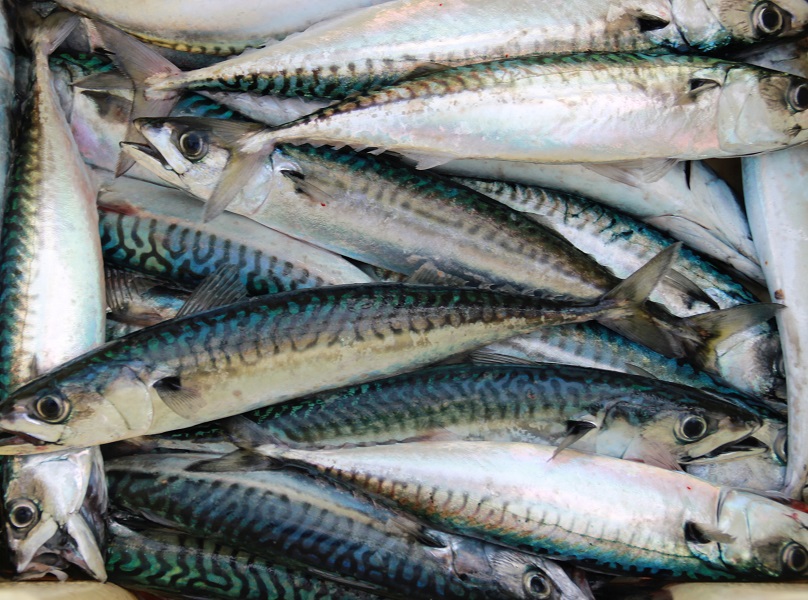 Ingredients
Salad:
600g baby potatoes
Handful of wild garlic
4 tbsp olive oil
1/4 tsp salt
Pepper
1 tbsp rice wine vinegar
1 tbsp chives or herbs
2-3 handfuls of rocket or greens
3-4 smoked mackerel fillets
Dill sour cream:
230g (1 cup) of sour cream
2 tbsp fresh dill
2 tbsp lemon juice (juice from half a lemon)
1 tbsp finely chopped spring onions
Pinch of salt and pepper
Préparation
This salad showcases the best of local, seasonal and organic produce. We've used seasonal spring onions, wild garlic, asparagus, potatoes, rocket, radishes, and greens in this dish, along with local mackerel.
We love serving it with a dollop of dill sour cream, but you can enjoy it on its own if you prefer.
Preheat grill to medium-high heat.
Blanch potatoes in salted boiling water until tender (10 – 15 minutes, depending on size).
Blitz the wild garlic with salt and 1 tablespoon of olive oil in a food processor, until it becomes a chunky paste.
Add the remaining oil, vinegar and pepper to make a vinaigrette.
Strain the potatoes and toss with 1 tablespoon of the vinaigrette until they are lightly coated.
Grill the potatoes until nicely charred.
Toss with the rest of the vinaigrette and fresh herbs.
Add the rocket or greens.
Make your dill sour cream by whisking one cup of sour cream with a little lemon zest, the juice of half a lemon, 2-3 tablespoons of fresh dill, 1 tablesoon of chopped shallot, salt, pepper and a pinch of sugar.
Serve with locally-sourced smoked mackerel and enjoy!
Publication date: 18 April 2019
This recipe is proposed for the commitment(s):
Choose local, seasonal and organic vegetables
Make your own meals