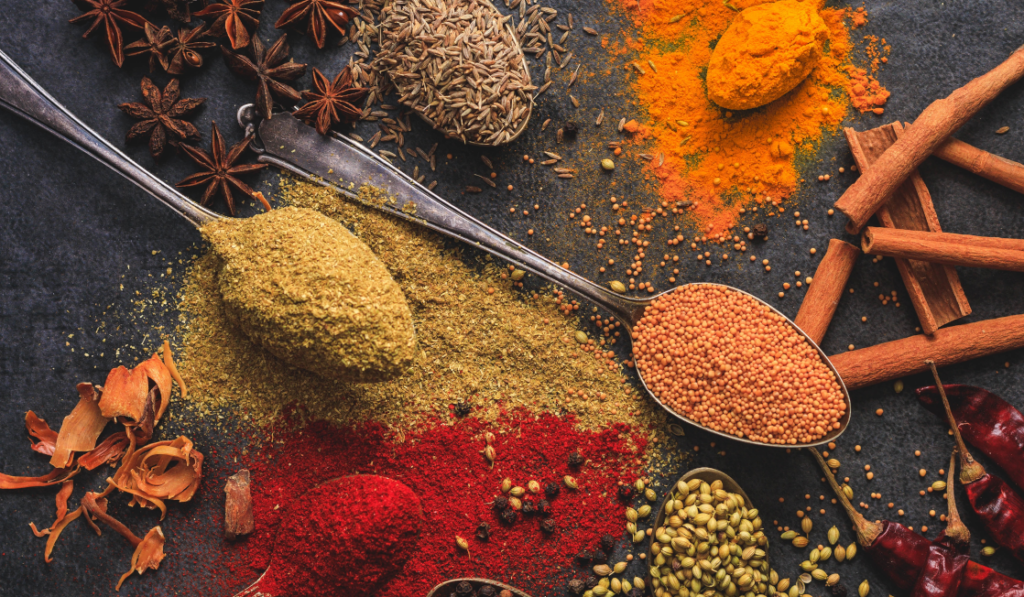 Ingredients
50g gram flour
1 garlic clove, minced
1 thumb-sized piece of ginger grated
Coriander stalks, roughly chopped
1 tsp curry powder
1 onion, finely sliced
¼ carrot, grated
2 burger buns
1 tbsp natural yoghurt
1 tsp desiccated coconut
1 tbsp coriander leaves
Mixed salad leaves
1 tbsp olive oil
¼ tsp English mustard
1 tsp apple cider vinegar
Préparation
 A fantastic fusion of flavours makes this Indian take on the classic American burger such a treat!
Top tip: If you follow a vegan diet, swap the natural yoghurt for a vegan alternative!
Method
Add gram flour, garlic, ginger, coriander stalks, curry powder, 50ml of cold water and a pinch of salt and pepper to a mixing bowl.
Finely slice the onion, grate the carrot, and add to the mixture.
Heat two tbsp of olive oil in a frying pan on a medium heat. Once hot, divide the bhaji mix into two, shape into burger-shaped patties and place into the pan. Don't attempt to move the burger until the base has slightly crisped up (around two minutes).
Cook the bhaji for about 15 minutes.
While the bhajis are cooking, mix the yoghurt, coconut and chopped coriander and wash the salad leaves.
For the dressing: Mix the Olive oil, English mustard and apple cider vinegar, dress your salad leaves just before you're ready to eat.
Cut your burger buns in half, heat in a toaster or in a pan and add the bhaji burger.
Top each burger with the yoghurt, salad and get stuck in!
Publication date: 8 October 2019
This recipe is proposed for the commitment(s):
Introduce vegetarian meals
Make your own meals