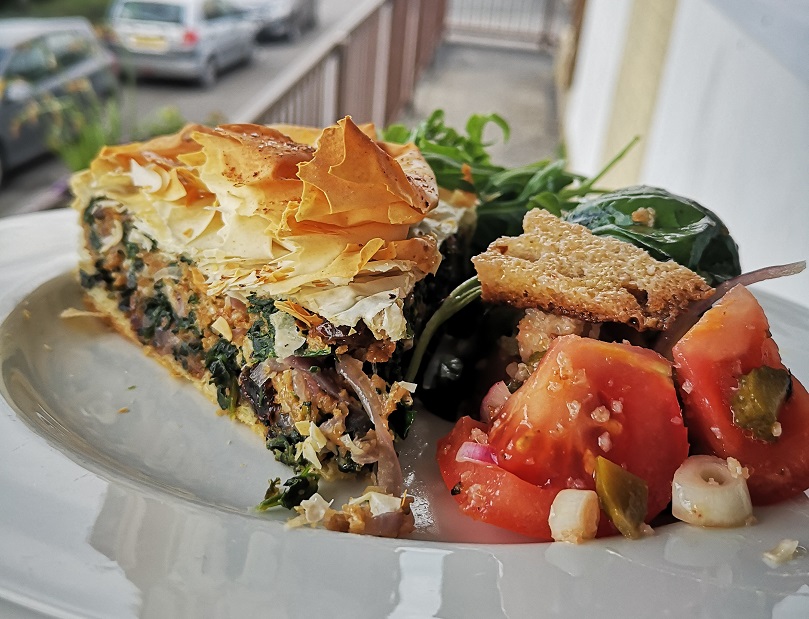 Ingredients
100g stale bread
300g mixed, seasonal local tomatoes
½ a pickled red onion
1 tablespoon of capers
1 tablespoon of seaweed
2 tablespoons of cornichons (small pickled gherkins)
1 bunch of fresh basil
2 tablespoons of olive oil
2 tablespoons of red wine vinegar
Salt and pepper
Préparation
This fresh and tangy Panzanella salad is a great way to use up bread that has gone stale. It's also super-quick to make and makes the perfect accompaniment to most meals.
Cut the stale bread into 2cm cubes and place into a large salad bowl.
Add the vinegar and olive oil.
Roughly chop the tomatoes, cornichons and basil to the bowl.
Add the capers, seaweed and red onion.
Sample the salad and then season with pepper and a pinch of salt.
Publication date: 12 April 2019
This recipe is proposed for the commitment(s):
Don't waste bread
Choose local, seasonal and organic vegetables