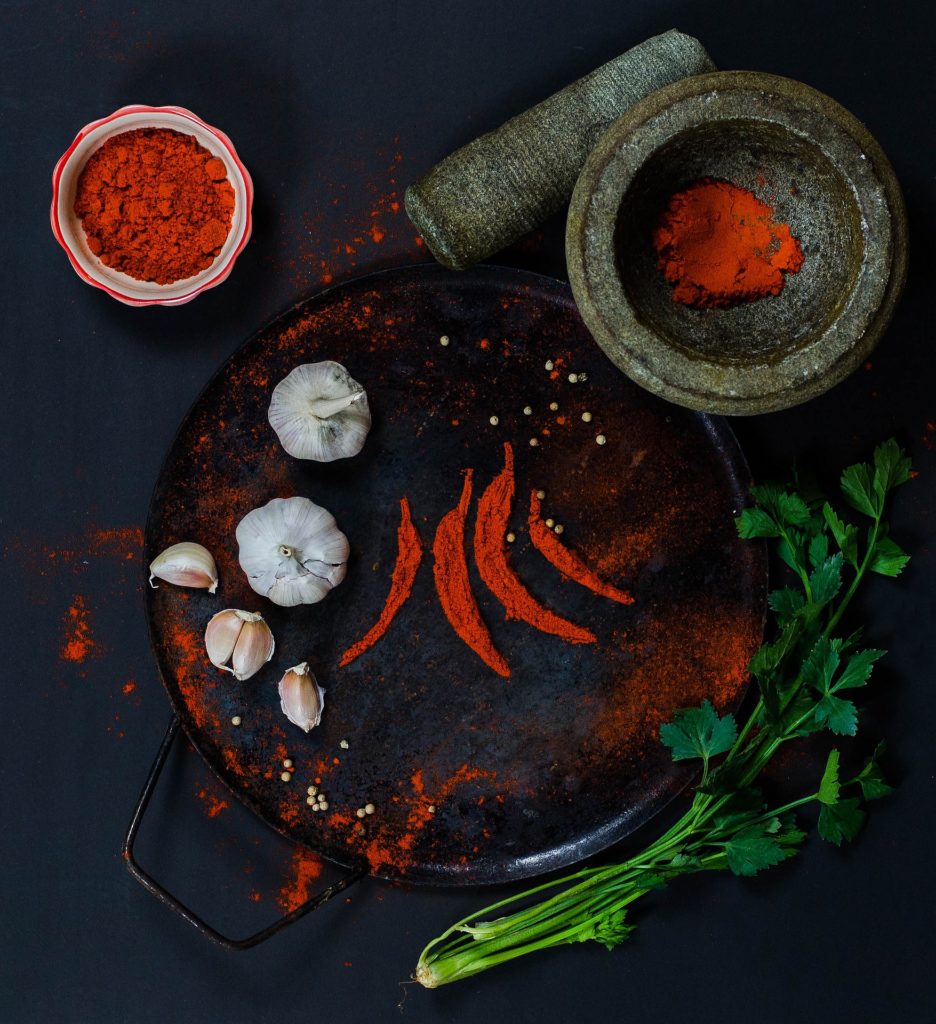 Ingredients
1 tbsp of olive oil
2 onions, sliced
3 garlic cloves, diced
2 tbsp of chopped fresh ginger
1 chilli, deseeded and chopped
1 butternut squash
1 tsp cumin
3 tbsp fresh chopped coriander
1 vegetable stock pot with 200ml water
1 red pepper
2 tins of chopped tomatoes
1 large cucumber grated
125 g of low-fat natural yoghurt
1/3 of a pack of fresh coriander
2 tbsp of chopped mint
Préparation
Try this spicy recipe for a fiery treat. With lots of delicious heat from the curry, contrasting with cooling raita, it makes the ideal winter-warmer!
Heat oil in a pan. Add the onions, garlic, ginger, pepper and chilli and stir fry briefly over a high heat so they start to soften.
Add the butternut squash and stir fry for a few minutes. Pour in the cumin and coriander and stir.
Add the stock cube with 200ml of hot water and stir. Then add in the tin of tomatoes and stir.
Cover the pan and leave to simmer for 20 minutes. Meanwhile, mix the cucumber and yoghurt with the mint to make a raita.
Publication date: 9 January 2020
This recipe is proposed for the commitment(s):
Challenge: 7 vegetarian meals per week
Choose local, seasonal and organic vegetables
Introduce vegetarian meals
Make your own meals
Reduce your food waste
Chop your meat portions in half