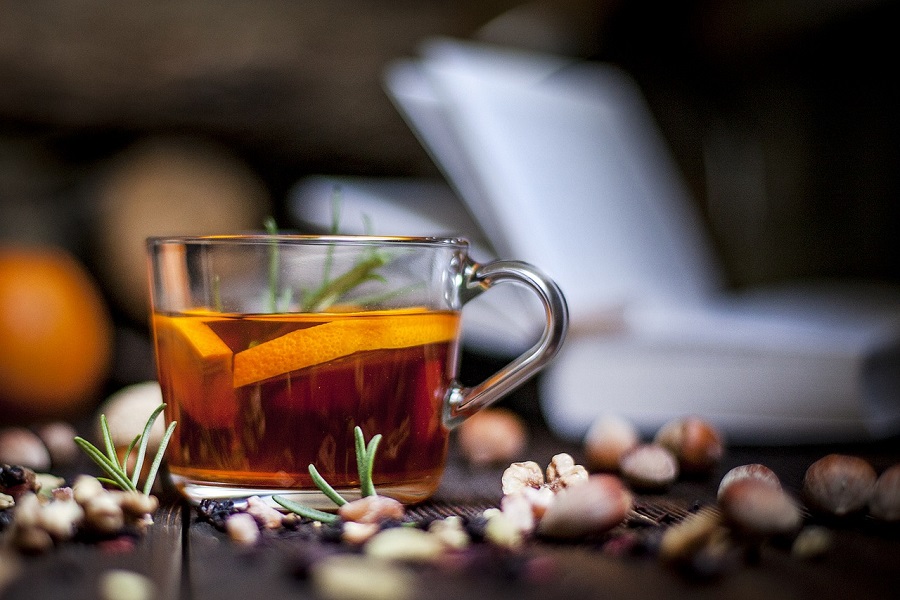 Tip
We all know how refreshing a cup of tea is, but did you know that your cuppa could have a big impact on the environment?
In the UK, we drink an estimated 165 million cups of tea every single day. As most teabags contain a percentage of plastic to help them keep their shape, our nation's tea habit is causing a lot of waste material. By switching to loose lea tea, or even herbal infusions, you could help send less to landfill.
Here are some of our favourite infusions. They also taste amazing as a cold drink.
Rosemary infused in water for 3 – 5 minutes. You can use dried or fresh rosemary, but fresh packs more of a punch. Rosemary has long been associated with good memory and it also thought to help boost the immune system and improve blood circulation.
Cornish stinging nettle. Pick small, young nettles and wash them to get rid of dirt and insects. Put the nettles in a pot and add just enough water to cover them. Boil the water and nettles until the water becomes slightly green, then remove the leaves. (The tea will go bitter if they are left in too long). Serve with sliced lemon and local honey.
Fiery ginger grated and lemon. Grate a thumb-sized piece of ginger into a mug (or more if you want a bit of extra fire). Cover with boiling water and add two slices of lemon. Ginger is known for its anti-inflammatory properties – which can aid the relief of muscle and joint problems – as well as a remedy for nausea, bloating and other digestion problems.
Publication date: 12 April 2019
This tip is proposed for the commitment(s):
Have tea-free days
Have coffee-free days