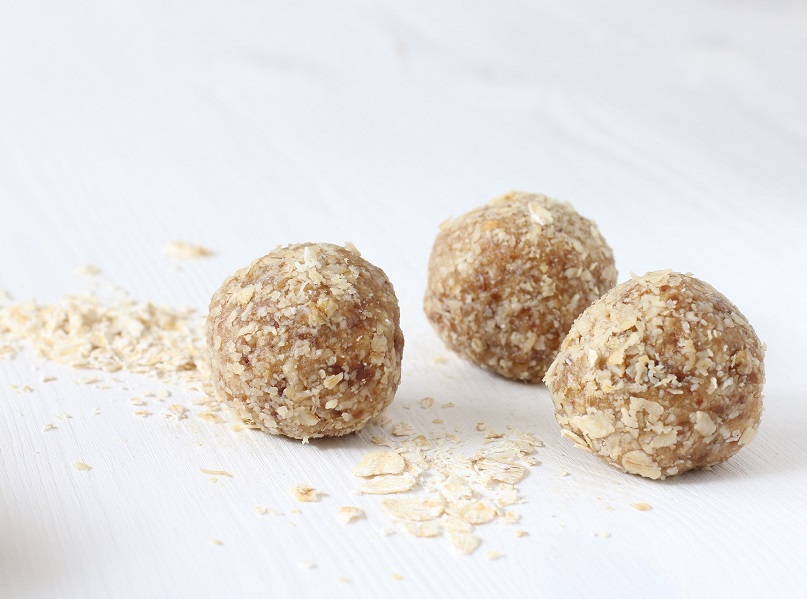 Ingredients
300g mixed dried fruits
260g (2 cups) of mixed nuts and seeds
Pinch of cinnamon (optional)
Pinch of ground ginger (optional)
Zest of one orange
1/3 cup of sesame seeds or desiccated coconut
Préparation
A lot of us rely on caffeine to get us through busy days, but did you know that there is another way to get a big energy boost?
Our homemade energy balls are ideal for when you're on the go and need a quick pick-me-up. They're quick to make, small enough to take with you and are virtually mess free!
Plus, if you swap out a few cups of coffee each week, you'll use less energy, save money and avoid using disposable coffee cups.
Pulse the dried fruit in a food processor and transfer into a bowl.
Pulse the nuts and seeds until finely chopped and add to the dried fruit.
Add in the dash of cinnamon, ginger, orange zest and a pinch of salt.
Knead everything together and form small balls about an inch wide. Roll each ball in sesame seeds or desiccated coconut.
Alternatively, spread the mixture onto a lined baking tray, leave to chill and cut into small pieces.
They'll last for several days and can be frozen too.
Publication date: 18 April 2019
This recipe is proposed for the commitment(s):