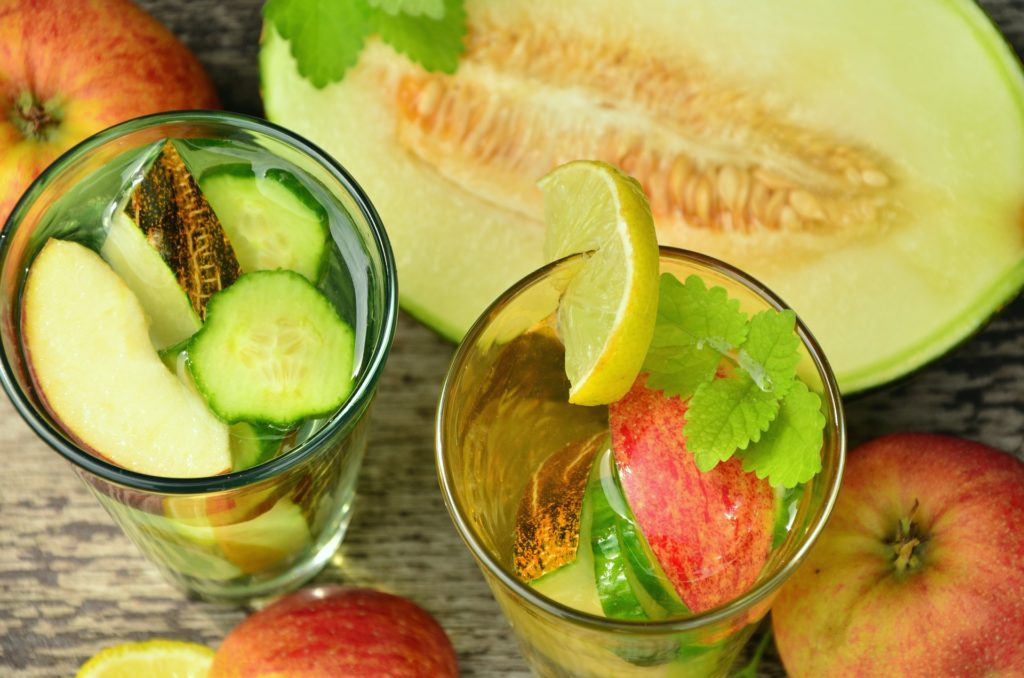 Ingredients
3 inches of cucumber
1/2 apple
1 large sprig of mint
Préparation
A simple way to cut down on carbon and be a little kinder to the environment is to invest in a good water bottle and take it with you wherever you go. But, if you don't love water and find yourself tempted to buy soft drinks in single-use containers, then we've got a great infused water suggestion for you.
Peel and chop the cucumber and apple.
Gently tear the mint leaves.
Leave to infuse for at least an hour and enjoy throughout the day.
Mix it up by adding lemon, lime or melon to your infusion.
This drink is packed with antioxidants and vitamins to keep you hydrated throughout the day.
Publication date: 18 April 2019
This recipe is proposed for the commitment(s):
Swap soft drinks for water
Have tea-free days
Have coffee-free days