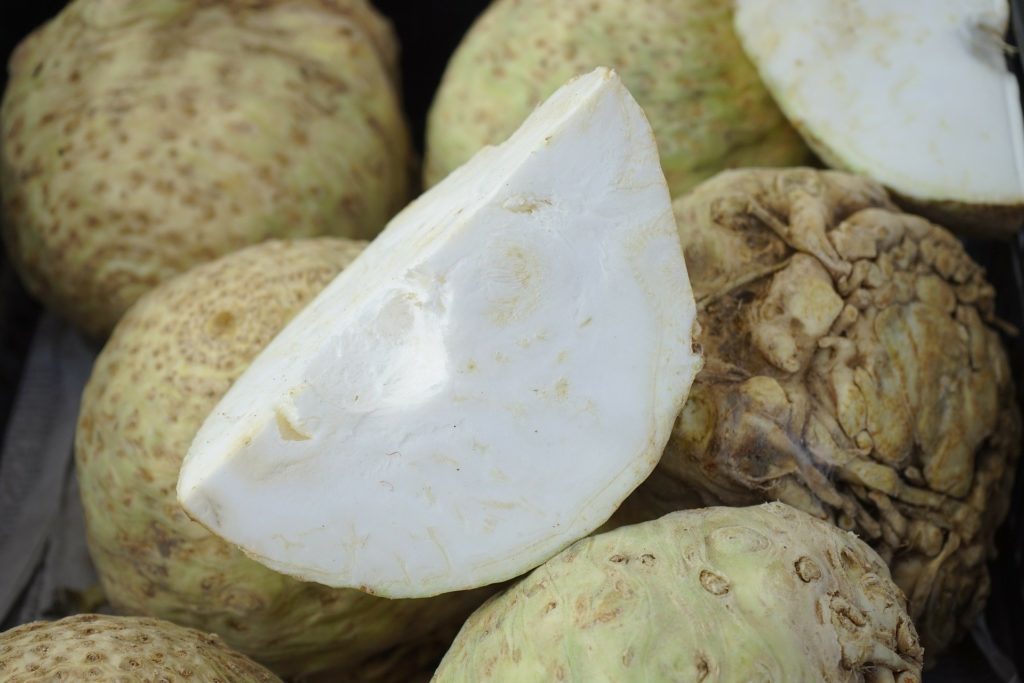 Ingredients
1 tbsp olive oil
1 small celeriac, peeled
1 lemon, juiced
40g pumpkin seeds
15g unsalted butter
4 thyme sprigs, leaves removed
2 finely chopped cloves of garlic
½ a chilli, deseeded
1 cup of pasta
Préparation
Strong flavours and heat combine to give an instant WOW factor to this spicy Mediterranean-style dish.
Peel/scrape the skin off the celeriac. Cut into long, thin slices. Add the celeriac into a bowl of water and lemon juice.
Dry fry the pumpkin seeds in a pan until they have puffed and popped. Set aside.
Bring a large pan of salted water to the boil. Add the celeriac for 1 minute, drain and keep the water.
In the mean time place the pasta in a pan with boiling water and cook for 10minutes.
In a frying pan, heat the oil and butter until the butter has melted. Add the thyme, garlic, and chilli and cook for 5 minutes until almost golden.
Add in the pumpkin seeds and squeeze in some lemon juice. Add the celeriac in and then the pasta. Toss everything together.
Publication date: 9 January 2020
This recipe is proposed for the commitment(s):
Challenge: 7 vegetarian meals per week
Choose local, seasonal and organic vegetables
Introduce vegetarian meals
Make your own meals
Reduce your food waste