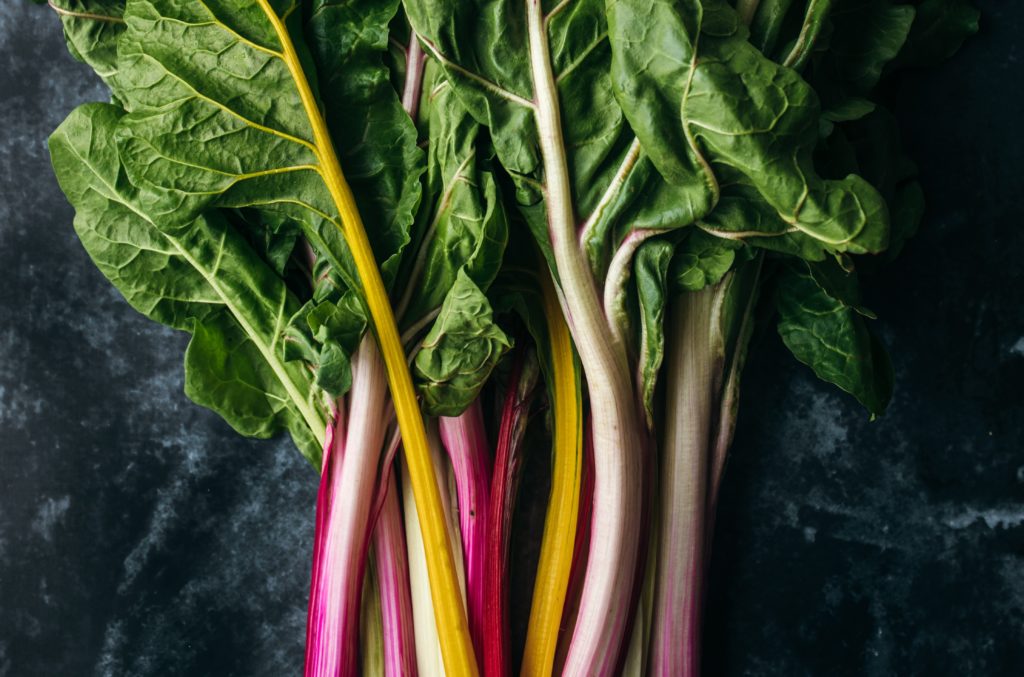 Ingredients
1 bunch of rainbow chard
1 bunch of curly kale
2 eggs
2 slices of stale bread (made into breadcrumbs)
1 tbsp nutritional yeast flakes
2 tsp dried dulse flakes
1 small bunch of parsley (finely chopped)
2 tbsp rapeseed oil
Salt and pepper
Préparation
Packed full of nutrients, these tasty snacks are high in calcium, potassium and iron. Enjoy them on the go, or pair them with our crown prince squash and shallot salad.
Bring a large saucepan of water to the boil. While the water is boiling, finely slice the chard stalks and strip the kale from the stalks. When the water comes to the boil, add the chard stalks and cook for 2 minutes. Now add the kale and cook for another minute. Finally, add the chard and cook for another minute.
Drain the greens and cool under cold running water. Once cool squeeze out all of the excess water. Finely chop the cooked kale and chard and add to a mixing bowl.
Add the remaining ingredients, apart from the eggs and mix well. Crack and beat the eggs in a separate bowl and add with the other ingredients. Mix well and leave to sit for 10 minutes.
Use your hands to roll the mixture into small balls. Continue this stage until all of the mixture is used.
Heat 2 tbsp of rapeseed oil in a frying pan. Once hot, cook the bites in batches for roughly 8 minutes, turning regularly until golden and firm. They can be enjoyed straight away or kept in a fridge for up to 3 days.
Publication date: 8 October 2019
This recipe is proposed for the commitment(s):
Choose local, seasonal and organic vegetables
Introduce vegetarian meals
Make your own meals