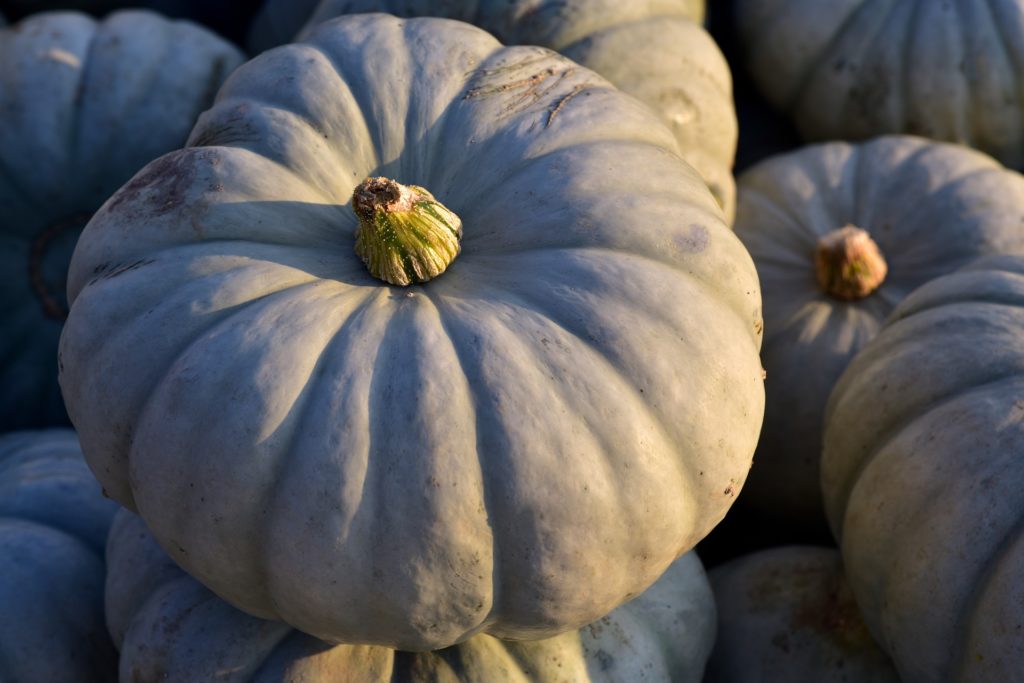 Ingredients
½ medium crown prince squash
8 banana shallots
3 tbsp rapeseed oil
3 spring onions
1 small bunch of parsley
1 lemon
1 tbsp tahini
1 tsp apple juice concentrate
½ garlic clove
2 tbsp water
Salt and pepper
Préparation
This is a perfect autumn salad, using some of the best produce of the season.
Skin and deseed the squash, and cut into 3cm chunks. Then skin the shallots and cut into half lengthways.
Preheat the oven to 180◦C. Place the shallots into a bowl and add 1 tbsp of oil, mix and place onto an oven tray. Cook for 15-20 minutes, until nice and soft.
Place the squash in a mixing bowl along with 2 tbsp of oil and a good pinch of salt and pepper, mix well and spread out onto a roasting tray. Cook for around 30 – 35 minutes, until roasted and soft.
Next, it's time to make the dressing. Zest the lemon and place to one side. Add the tahini, juice of 1 lemon, garlic, apple juice concentrate, water and a pinch of salt into a blender. Blitz into a smooth dressing (double cream consistency), add more water if the dressing is too runny.
Add the cooled squash and shallots to a mixing bowl, add the lemon zest, spring onions and parsley and mix well. To finish the salad, drizzle with the tahini dressing and serve.
Publication date: 8 October 2019
This recipe is proposed for the commitment(s):
Choose local, seasonal and organic vegetables
Make your own meals
Introduce vegetarian meals